Alyssa Nicole Willnow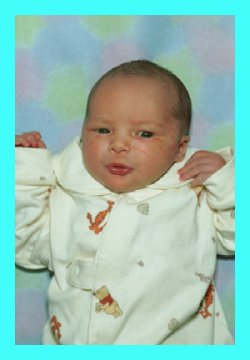 October 2nd, 2002
Alyssa Nicole Willnow
Born October 2nd, 2002 at 6:45 p.m.
Weighed 7lb.10oz. 20 3/4" long
Alyssa Nicole willnow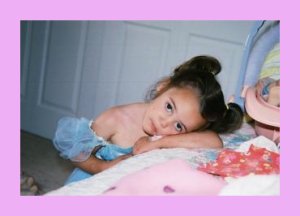 Lil Miss Attitude
Alyssa is our youngest child born to this earth. She had her own personality since late in the pregnancy. After losing Jae Jae and Matthew, her prgnancy was considered high risk and our Dr took all recautions in the last couple months. We had a total of 19 non-stress tests which were very entertaining. You see Alyssa would not stay still, the nurses all would laugh because they had to stay in the room and hold the monitor on my belly. Everytime they would try to slip out she would move and they would lose the heartbeat. By the time we came in for delivery the staff knew us all by name. We even had nurses come to visit so they could see who it was that demanded all the attention. To this day she still does. One very special nurse Barb came in on her day off too meet Alyssa. Barb was the nurse that stayed over her 12 hour shift to be with us when we delivered Matthew. Alyssa is now going on 3 and becoming a pro at using the potty. She still demands alot of attention from all and is a very curious little girl.
Alyssa at Cedar Point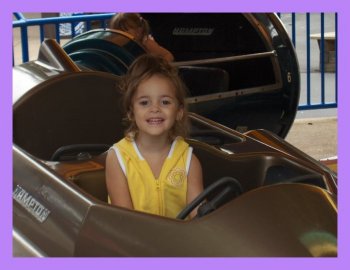 Cheezing it up!!